Hello this is RSU 19 Etna Dixmont school will be closed today, thanks.

Due to wide spread power outages there will be no school today. The new school ground breaking ceremony has been postponed until November 2nd. Thank You.

We are dismissing students at 10:00. Please be patient as bus routes will be interrupted due to downed power lines and trees. Phones are out at schools due to the power being out.


New School Groundbreaking ceremony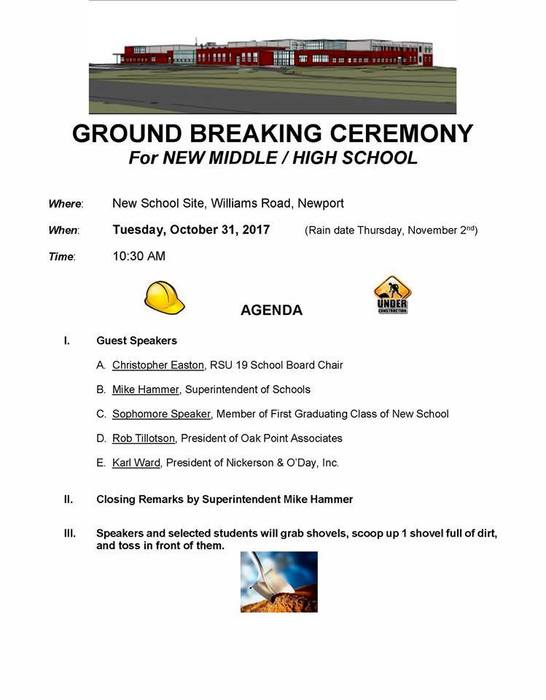 Welcome to RSU #19!