No school in RSU 19, Tuesday November 27th.

No school in RSU 19 Friday November 16th

School will be held on our normal schedule this morning, however some buses may be delayed. Thanks


Thank you first responders

The current school calendar has five snow days built in and due to us needing to cancel eight days, three days have to be added. The Board approved moving the teacher workshop day, that was scheduled for May 25, to the end of the school year. May 25 will now be a student day. The last student day is Monday, June 18th, and will be a half-day. Two teacher workshop days will be held on June 19 & 20, 2018.

Due to a Water Main Break in Dexter, Tri County Technical Center has cancelled school for tomorrow February 8th

RSU 19 has a 2 hour delay on Monday, February 5th. No morning pre-k.

RSU 19 has a one hour delay in Friday Febuary 2nd.
For a list of early release day Dismissal Times, please go to Events – February 7 – and click on
http://5il.co/2pke

The State Police have notified us that the threat has been taken care of. Our schools are all safe.

We have asked our students at the Somerset Valley Middle School, St.Albans Elementary School, and Nokomis High School to be in lockdown as a result of a threat in the community. Our students safety is of our primary concern.

Diana Merrill from NES was awarded the Burleigh Oxton Custodian of the year award this morning.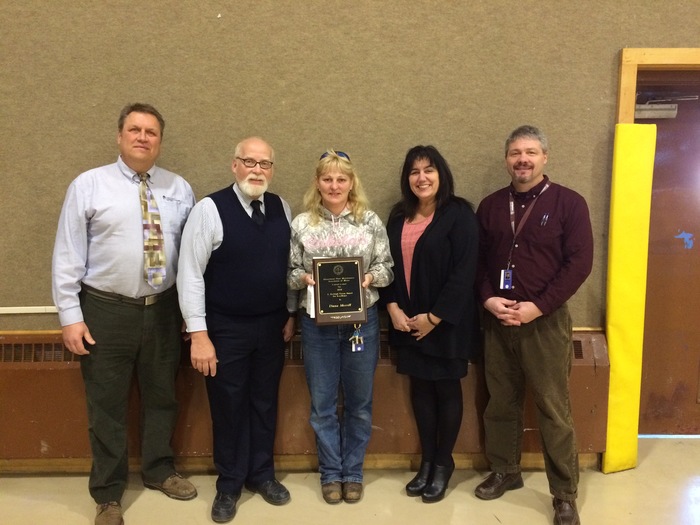 RSU 19 is closed today Tuesday, January 23.